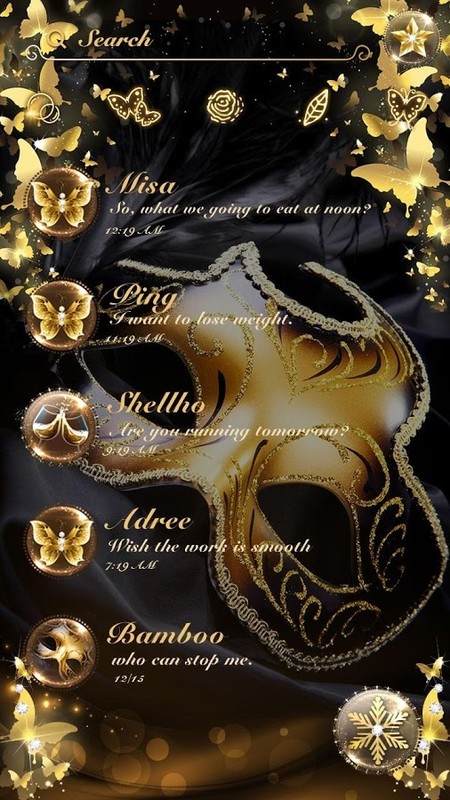 What methods do we use for Facebook hacking
There are specific software for hacking any Facebook account. They are brute force attacks, keyloggers, cookie retrieval as well as some other rare and notorious programs. Some sites like FbHacking as well as Blue Portal normally claim to do their Facebook hacks with other methods. The following are a couple of the crucial area we exploit with our hacking techniques along with some explanations.
Download Facebook Hacker Pro Apk File For Android Windows 7
Retrieving from old Database

While Facebook as well as other social media platforms are gifted with extremely tight security, their accounts still get hacked once in a while. And whenever a security lapse is discovered by the hacking teams, they use it to acquire information on so many accounts. Many of such hacking teams will go further to publish those account information on forums where hackers live. As such, there is always a huge database of passwords that have been hacked. This is why most websites will require you to have your password changed since they suspect that that account may have been compromised during a mass hacking process.

Many people prefer to access all the accounts they have on the internet with just one password, as that reduces their chances of getting into any state of confusion. Hence if someone was using site "A" and we succeeded in hacking that account, we can use that password and access the persons account on site "B". Already existing on hacking forums are huge lists of passwords that have been hacked. Passwords are retrievable from any of these accounts for the purpose of Facebook hacking, whenever it is requested.

Brute Force Attack

A very common and reliable technique for hacking passwords happens to be brute force attacks. This method allows us to guess the victim's password at a very high speed. Facebook employs captcha focused protection, which makes this method ineffective.

Brute force attacks are high speed repeat attacks that enables a high speed computer to initiate hundreds or even thousands of queries in a second to Facebook servers. The computer sends out strings that begin with certain characters and increases such as the queries are increased. Such a technique is not safe and cannot be relied upon because the IPs can be monitored via the queries sent. Nevertheless, we use Tor Network to change our IP rapidly with a reduced query speed though. While this method is now ineffective we have used it to hack many accounts, and was successful at doing so long time ago.

Cookie Theft Method

Cookies are just small files that your browser saves certain information to so you can log in to certain websites on your computer without having to necessarily use your password and email. Facebook equally has such cookie files on whatever device is accessing them, making it possible for hackers to hack any Facebook accounts. These files happen to be stored locally on the said device. The moment hackers are able to access those cookies, hacking into such Facebook account will only take some seconds. Nevertheless, you will need to work hard before you can retrieve these cookies because of newer security measures and encryptions that have been put in place by modern browsers, which makes it almost impossible to obtain someone's IP address.

This happens to be a renowned hacking method that was applied for hacking iCloud and leaking of celebrities pictures. The extracted info is mostly encrypted. Decrypting an MD5 requires a sophisticated decrypter and a powerful system. Because this is a hard, slow and time-consuming method, it is usually not recommended.

Trojan Based Hacking Technique

A Trojan computer virus is a hacker's accomplice that can be sent to someone you intend to hack their Facebook password. Once it has been activated the Trojan is capable of sending all the required information from the victim's device, which includes Facebook messages, passwords, and much more to the waiting hacker. This method is equally not effective because the Trojan is equally expected to go past the sophisticated security measures.

5. Clickjacking & phishing

Phishing happens to be a popular technique for hacking into Facebook accounts. This technique allows the hacker to create a site that is similar to Facebook, having the same login page. The moment the victim enters their login credentials, it sends it to whoever the hacker is rather than logging them into Facebook. We love to use this technique when other methods have proven to be unsuccessful.

Keyloggers

Keyloggers are programs that record your keystrokes. They are effective for hacking Facebook accounts, as long as one can access the target's device. Immediately a logger has been installed, it will continuously record and transfer any information that has been inputted to the hacker like Facebook password. Therefore, keylogger happens to be the best tool for newbies who are clearly bent on hacking Facebook. By capturing those keystrokes, keylogger takes store of whatever is typed in via the keyboard. Therefore, any important Facebook information like passwords and usernames that have been entered via the keyboard can be acquired.

There are several keyloggers you can find online. While some are safe to use, others are completely malicious. You can find these qualities from a reliable keylogger.

Can be easily copied to another system.
Is undetectable by antiviruses.
Requires a hard-to-crack password before it can accessed.
Is not seen in the task manager.
Can email you encrypted key logs.
Upon being detected by the victim can easily deletes itself.




Looking for a cost-free keylogger than has these features might just be an impossible feat. However, we have our keylogger that comes with all the qualities mentioned above. If you aren't successful with trying to hack fb via us by implementing Kali Linux method, you should use this method as the very next reliable one.
Hero Mod Apk Roblox Mod APK StoryArt Mod APK 8 Ball Pool Mod Apk Hotstar Mod Apk Tinder Mod Apk Clash Royale Mod Apk Avee Music Player (Pro) Mod Apk N.O.V.A. Legacy Mod Apk FR Legends Mod Apk Lucky Patcher Mod Apk CATS Mod Apk HappyMod Apk Talking Tom Camp Mod Apk Avakin Life Mod Apk.
Download the latest Mini Militia All in one mod with extensive features. Seriously, It's a heck of a job to find and download a version of Mini Militia that has your favourite hack combinations all patched up together as a single unit(apk).
Once you downloaded the VirtualXposed for GameGuardian APK from our official source links, now proceed to the installation. Go to the download folder and Tap on the APK. Install it on your android device. Some people might face security popup while performing and it asks you to allow unknown sources.
Facebook Apk For Android
GetJar is the biggest open appstore in the world, currently listing 985012+ apps with more than 3M downloads per day.